About us
Zhong-Munich Business (Europe) GmbH's history dates back to 2003 when our first operation firm UBAK Consulting was established and became one of the most active market players focusing on Europe consulting business. With hands on experience for over a decade between Europe and China, the Zhong-Munich team is dedicated to providing professional service and significant value by leveraging our extensive experience and relationships in assisting global and Chinese companies grow their businesses through strategic partnerships, compelling business combinations, corporate advisory, and fundraising. The team brings a balance of advisory, management, business development, sales, and technical talents and is composed of expatriates, returnees, and local Chinese professionals from leading technology companies, management consultancies, and financial services firms.

We offer tailor-made solutions to our clients as we understand various companies have different needs and requirements. The flexible approach that we adopt in different projects allows us to maximize the value for our clients.
We take pride in being an "End to end solution provider" you can trust, with our unsurpassed combination of talent, experience and resources.

Management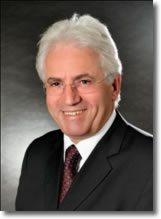 Alfred Kutz, German, 30 years+ experiencein telecom industry, appointed as senior management of German operators, and worked in Philips, Lucent, Huawei-Germany as sales director/Vice president sales, build up and manage sales team, unique experience for introducing start up of Chinese vendorsin to German telecom market.


High-end customer relationship with 02, Vodafone, E-Plus, T-Mobile, One plus One, Freenet, Fonic, Wholesale partner etc., especially in personal contact establishment with CFO, Purchasing Director, Operation Director and Technical Director etc.


German shareholder and Managing Director of Zhong-Munich GmbH
Romeo Xue, Chinese, MBA, 15 years + experience in telecom industry, worked in Siemens Communications China and Huawei Germany as Regional Sales Director /Senior Account Manager, good contact and interpersonal relationships with Chinese and German telecom carriers
Familiar with customer relationship management, key project coordination, international trading, international laws, business management, bidding procedures, fund raising, listing (IPO), investor relation, etc.

Partner and Managing Director of Zhong-Munich GmbH
Industry relationships
02, Vodafone, E-Plus, T-Mobile; One plus One, Freenet, Fonic; Telefonica, KPN/SIMYO; Wholesale partner, distributor etc.

Major European Railway operators such as DB, ÖBB, SBB, and system integrators as Kapsch CarrierCom, SELEX, Center Systems

Test & certification authority including CETECOM, 7Layers, TÜV Rheinland, EBC, EBA, Arsenal Research

Chinese High-Tech companies such as Vtion Wireless, TLAY, MASTONE, YIFANG, ZTEMT, SEEYOO, SED Wireless, E-Techco, Leader, Best System
IHK/ BITKOM, Chinese Embassy / Consulate in Germany
Chinese local government and High-Tech Development Zones